Mobile and Portable Devices
Preset parameters for a MPEG (H.264/AVC) file corresponding to the requirements of a specific mobile or portable video player device such as iPhone or iPad.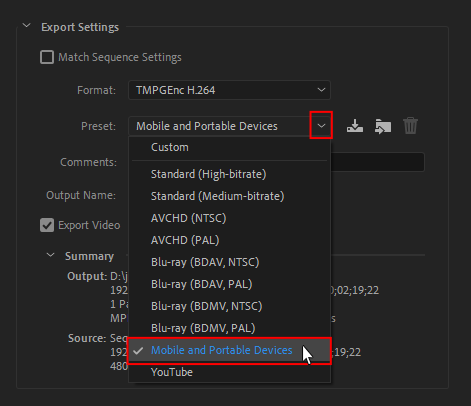 By selecting the device preset you'd like to encode for, automatically sets the parameters suitable for the selected device.
* The resulting file may not be playable on all platforms or devices.