Video
Allows altering the basic video settings from that of the Standard preset if necessary.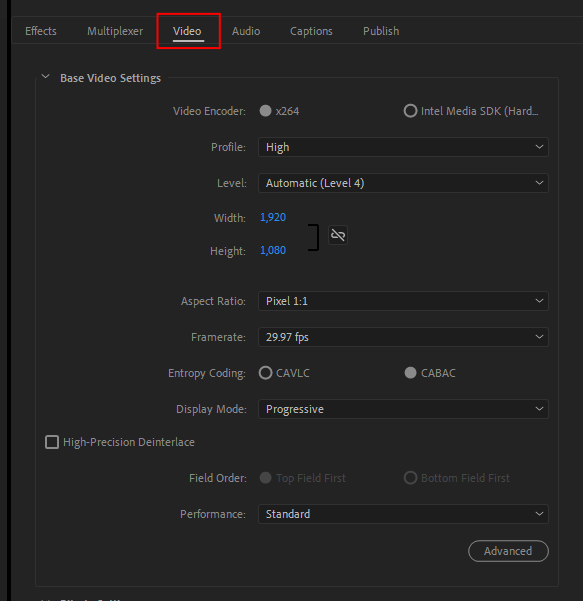 Basic Video Settings
-
High-Precision Deinterlace
Bitrate Settings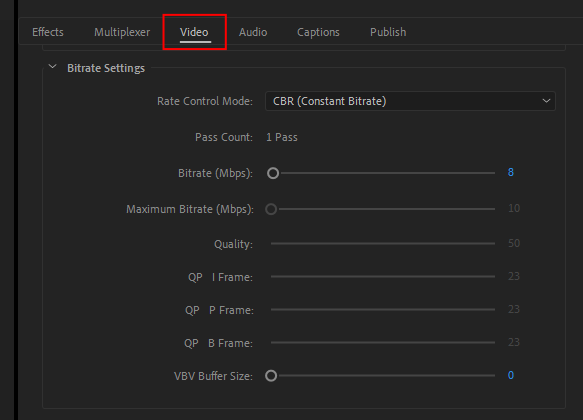 GOP Structure Settings
Specifies the MPEG data unit's GOP internal structure. GOP, or Group Of Pictures, is structured around I, P, and B frames, where an I frame is stand-alone and contains its entirely own description, and P and B frames are constructed on the difference between the I frame and themselves. Since the GOP is not only related to the picture quality or bitrate, but also strongly attached to the playback compatibility, you should exercise caution when editing its structure.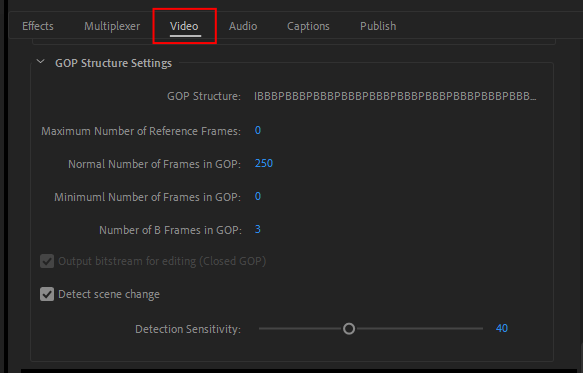 -
Maximum Number of Reference Frames
-
Normal Number of Frames in GOP
-
Minimum Number of Frames in GOP
-
Number of B Frames in GOP
-
Output bitstream for editing (Closed GOP)